Environment
Online Offer of Personal Protective Equipment
Personal protective equipment is the protective equipment to protect employees against risks. It shall not endanger their health, shall not hinder the performance of work and shall meet the requirements set by legislation. The basis for the work in a powder coating plant is the perfectly grounded operator. It means conductive footwear, clothing and work gloves, as well.
We can supply

:
ESD overalls for the coating;

ESD short sleeve / long sleeve t-shirts;

ESD trousers;

ESD footwear;

ESD gloves AIR FIT;

ESD gloves COMPACT with rubber parts;
The clothing is in compliance with ČSN EN 61340-5-1. This is quality, modern, work clothing able to discharge static electricity build-up. When maintained properly, it has a long service life (in years) including antistatic properties.
In accordance with Act No. 262/2006 Coll., Labour Code, the employer is obliged to provide the employees with personal protective equipment.
Is there anything we can do to help?
Formulář byl úspěšně odeslán.
There was an error when submitting the form.
Do you know anyone who might be interested?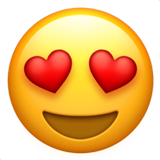 Don't hesitate and share!