Quality control
Laboratory control of baths and surface pre-treatment quality
The training does not currently have any open dates. Are you interested in the training?
Email us at info@sqi.cz and we will get back to you.
Surface pre-treatment is the first and very important step to obtain proper corrosion protection. The purpose is also to prepare the base material for good adhesion of the subsequent coating. It is therefore essential to set the right surface pretreatment parameters and to control them.
Training topics:
learning the principles of good laboratory practice

theoretical and practical basis for analysis

We will be happy to tailor the training to the surface pretreatment you are using.
Do you know anyone who might be interested?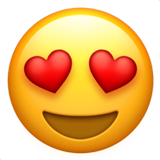 Don't hesitate and share!