Anodizing plant operator
Quality in the anodic oxidation process
The training does not currently have any open dates. Are you interested in the training?
Email us at info@sqi.cz and we will get back to you.
Témata školení:
vliv struktury materiálu na výstupní kvalitu anodické vrstvy
analytická kontrola kvality lázní procesu anodické oxidace
výstupní kontrola kvality anodických vrstev dle ISO a Qualanod
korozní zkoušky anodické oxidace a jejich hodnocení
Co se naučíte:
Jaký je vliv struktury základního materiálu na kvalitu vrstev.
Jak ovlivňují technologické parametry kvalitu vrstev.
Jak správně kontrolovat kvalitu technologie.
Proč je nutné provádět kvalitativní zkoušky materiálu před anodickou oxidací.
kontrolovat kvality lázní v procesu eloxání
hodnotit parametry anodických vrstev
provádět výstupní kontrolu eloxovaných dílů (destruktivní a nedestruktivní zkoušky)
Do you know anyone who might be interested?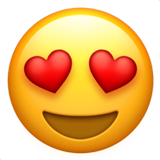 Don't hesitate and share!